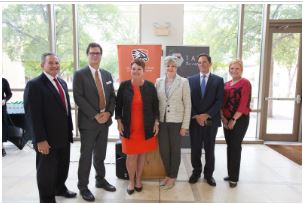 New Partnership with Texas Tech Health Sciences Center
Oct 24, 2018
UT Permian Basin and Texas Tech University Health Sciences Center announce a new partnership designed to provide greater opportunity for students in the Permian Basin and fill a crucial gap in the work force.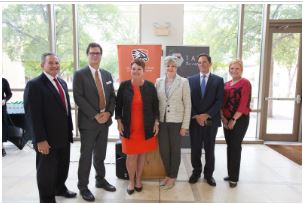 The agreement allows students interested in the field of healthcare administration to complete both their MBA from UT Permian Basin and their Graduate Certificate in Health Systems Policy and Management from TTUHSC with relatively few added credits and in an accelerated 8-week online format.
"Creating partnerships like these are vital to propel the Permian Basin forward," UT Permian Basin President Dr. Sandra Woodley said. "We know that the healthcare system is in need of workers who can provide leadership to our local hospitals. This collaborative effort benefits students and our entire community."
It is an extraordinary time to be in the Permian Basin as the area sees tremendous growth.  UT Permian Basin Provost Dr. Dan Heimmermann says both UT Permian Basin and Texas Tech University are leaders in training an excellent, educated workforce – it's only natural the two institutions partner up.
"UT Permian Basin and Texas Tech University have a long tradition of collaboration and responding to the needs of our community," Dr. Heimmermann said.  "This agreement, which will prepare highly-trained healthcare managers, is illustrative of the responsiveness and the collaborative relationship between the two institutions."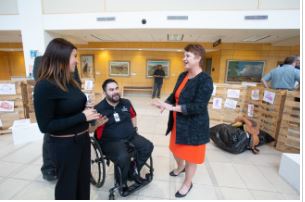 Dr. Lori Rice-Spearman, Dean of the School of Health Professions says the agreement is coming at the perfect time.
"The Permian Basin is impacted by substantial growth in the oil field and is in need of support services to include health services managers," Dr. Rice-Spearman said. "This program expands the ability to support the growing infrastructure needed in Midland/Odessa and in West Texas."