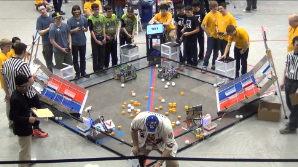 College of Engineering to Host Robotics Competition this Weekend
Jan 22, 2019
By Tatum Guinn - Communications Manager
The UT Permian Basin Gym will be transformed into a robotics battlefield this weekend. The College of Engineering is hosting the 2019 FIRST Tech Challenge Regional Robotics Championship on Saturday, January 26th.
Thirty-six teams from Midland and Odessa will participate in the regional competition.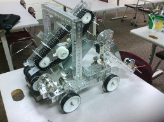 The competition tests the student designed-student built robots. Each robot will be tested through a series of tasks and be evaluated in the following categories: design, build, program and test.
"Each team has about 15 students that have put in tireless effort to design and build a robot that performs a given task," event organizer Dr. Anveeksh Koneru said. "This event is fast-paced, exciting and offers opportunities to connect with students from other teams."
The top four teams will proceed to a state level competition. Dr. Koneru says all competition aside, students are learning valuable skills.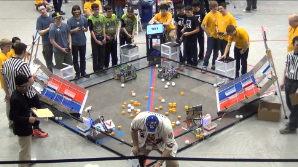 "It's more than just robotics," he said. "Students develop personal and professional skills they will be able to rely on throughout their lives."
Doors open at 7 a.m. and the competition begins at 11:00 am. The final round of competition is at 4:30 pm and an awards ceremony will begin at 5 pm.