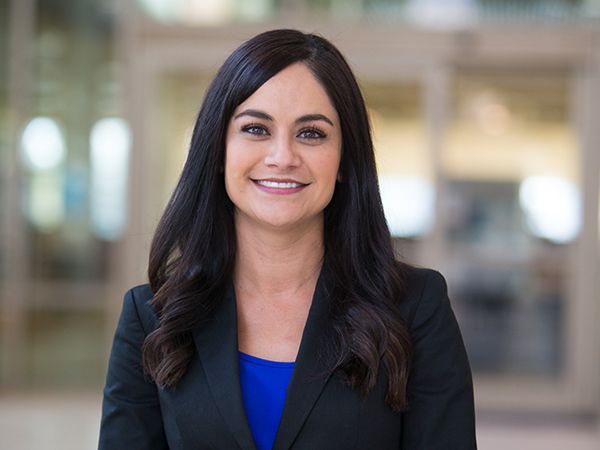 Dr. Ruiz Earns Certified Nurse Educator Distinction
Aug 15, 2019
The faculty of UT Permian Basin's College of Nursing are celebrating an important achievement of one of their own; Dr. Diana Ruiz is now a Certified Nurse Educator. She is the first in the college to earn the distinction. 
"I hold several other certifications as a nurse executive, public health nurse, care coordination and transition management, and wound ostomy and continence nursing. These certifications have always meant two things to me: passion and commitment," Ruiz said. "Our entire College of Nursing team works diligently to instill these two values in our students and they exist across our nursing profession."
Ruiz believes everyone should be a lifelong learner – it's part of the reason she began the certification process.
"As a new faculty member at UTPB I felt that I owed it to myself and more importantly to our students that I become certified," she said. "I've taught online in graduate nursing programs for over 6 years now, but I wanted to dive deeper into the specialty and art of teaching in nursing."
Earning a CNE recognizes academic nurse educators who have passed an exam administered by the U.S. National League for Nursing. The NLN states that certification in any field is a mark of professionalism. For academic nurse educators, it establishes nursing education as a specialty area of practice and creates a means for faculty to demonstrate their expertise in this role.
"The impact this has for our students is that we can continue to improve our teaching methods and overall student and program outcomes," Ruiz said. "We are all skilled in teaching and this further advances our expertise and ability to ensure student success."
In order to qualify for certification, a nurse must work as a nurse educator for a minimum of 2 years and hold a master's or doctorate degree in a nursing related field. Or the nurse educator must have a master's degree in teaching.
Ruiz says preparing for the certification test was challenging, noting she even took her study materials on vacation. The payoff, though, means continued support for Ruiz's fellow faculty and students.
"I'm so excited to implement some of the great new concepts I learned in the classroom and to help support my colleagues as they prepare to become certified," she said. "I want our students and the community to know that we are passionate about preparing the next generation of nurses and committed to lifelong learning."