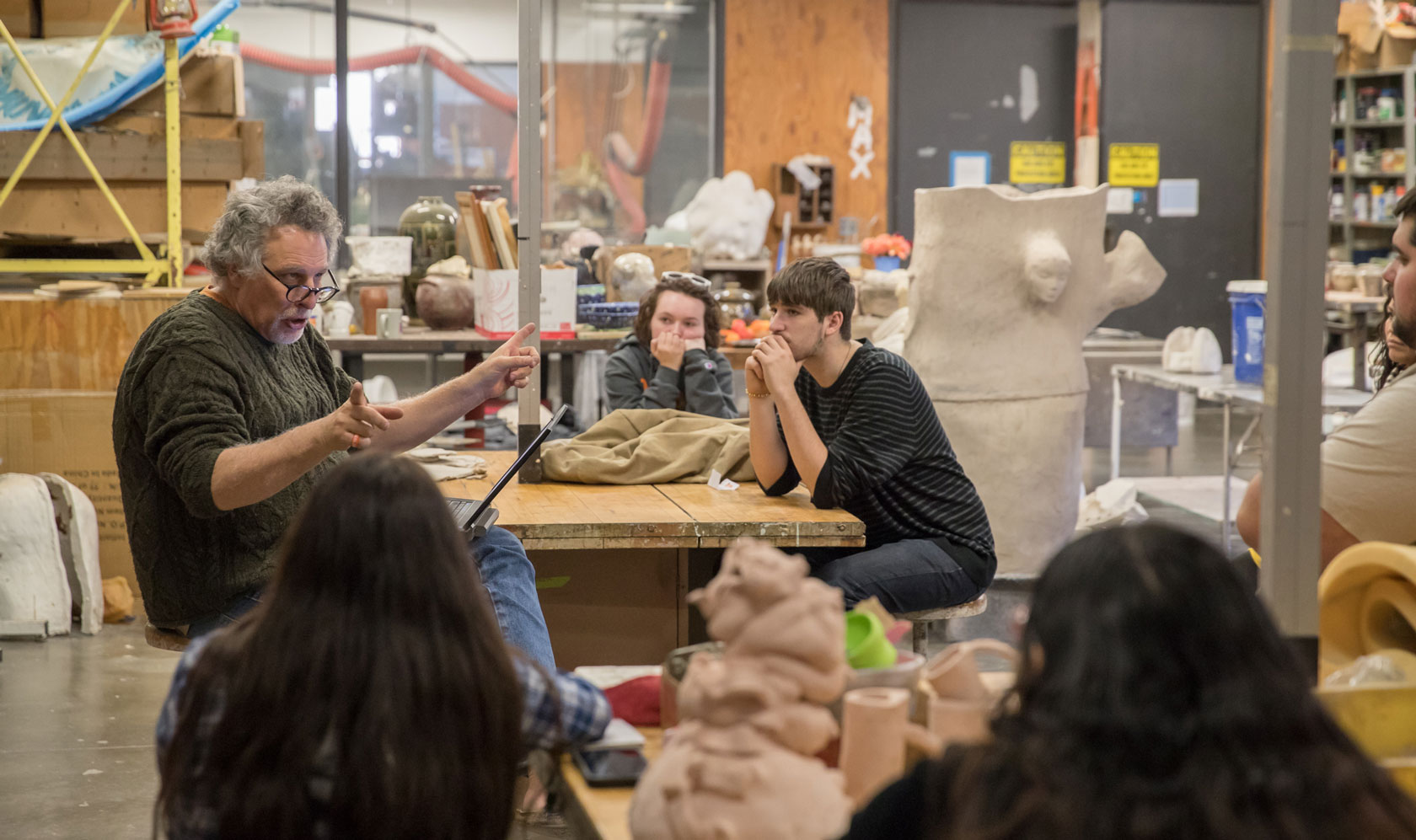 Art Programs
Cultivate your creativity.
Let's go to Art Camp!
Artists and designers between the ages of 12-18 we have summer camps for you!
More Info about Art Camps
When you ignite your creativity, your future becomes a blank canvas. An art major challenges you to hone your curiosity and knowledge of traditional and emerging visual arts. The talented faculty at UT Permian Basin encourage and train you to develop creative and technical skills to realize an artistic vision.
Art students at UT Permian Basin can explore all mediums—drawing, painting, sculpture, ceramics, printmaking and graphic design. The B.A. gives students a broad understanding of foundational art and history and includes the option to specialize in graphic design.
The Art program is an accredited member of the National Association of Schools of Art and Design. No matter your aspirations, an art degree from UT Permian Basin is the perfect opportunity to enhance your creative and contemporary pursuits under close expert mentorship.
What can I do with an Art degree?
Art graduates develop a range of practical and creative skills that can be applied across industries. Understanding formal elements such as color, line and space is the important for a range of jobs.
Careers directly related to art include commercial art gallery manager, exhibit designer, graphic designer, print maker, or art teacher. An art degree provides a strong foundation for job in other industries as well, including art therapist, interior and spatial designer, stylist, animator, theater designer, and more.