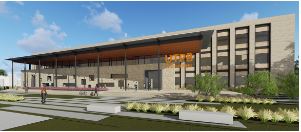 Two Engineering Programs Earn Full Accreditation
Aug 30, 2018
Two UT Permian Basin Engineering programs have earned full accreditation from the Accreditation Board for Engineering and Technology (ABET).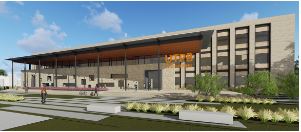 The Petroleum Engineering and Mechanical Engineering programs received ABET accreditation for six years.
"We have received the maximum accreditation. This is a testament to the quality of the Engineering program at UT Permian Basin," Dr. George Nnanna, the Dean of Engineering said. "In general, this accreditation conveys to employers that our graduates are well-prepared for the workforce, and it demonstrates to students and parents that our Engineering programs are nationally recognized and are of high quality."
Nnanna says the accreditation will help students as they seek their engineering license. The Professional Engineering Licensing Board looks to see if applicants are coming from accredited programs as a factor in issuing a license.
Both programs are now accredited through September 30, 2024. 
ABET is a non-governmental organization that accredits post-secondary education programs in applied and natural science, computing, engineering and engineering technology.